Additional Art
Zodac
---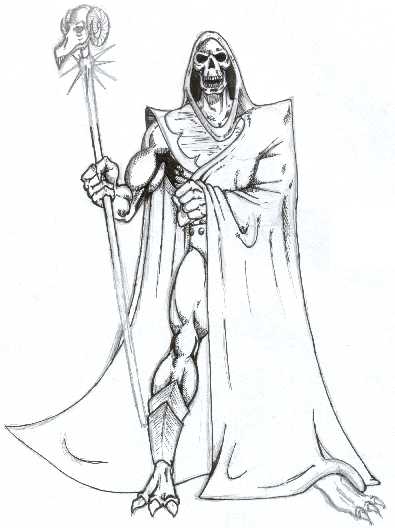 An unfinished drawing back from 1998. The cape's already present, but the rest is basically just like the original toy version. His face looks somewhat funny in this drawing.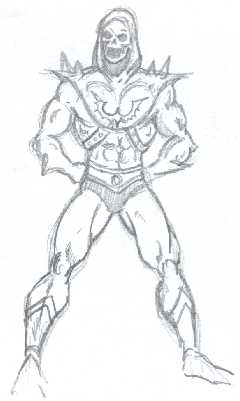 This was made in 2000, when I began writing "Grayskull". Still shows the original version, though.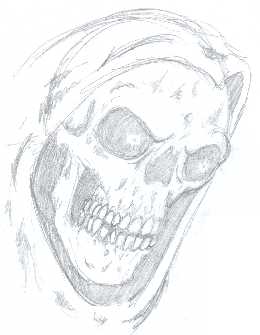 Here I was trying to develop a more realistic look in his skull face. (Spooky!)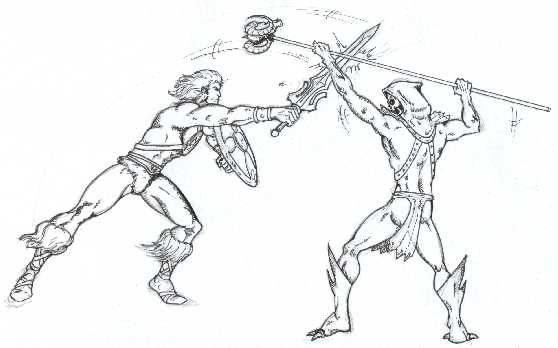 Skeletor's in his current version here (slimmer, slightly curved), without his cape as he fights his arch-enemy He-Man.
---